Not for being lactose intolerant that the menu will be restrictive. These suggestions of pancakes without lactose will surprise you!
There are more and more people affected by lactose intolerance in the last few years. According to the information of the Portuguese Society of Gastroenterology, a third of the Country's population is diagnosed as intolerant, and know that there are still those who suffer with most common mild side effects that are caused by poor digestion of this sugar.
In this way, what you can do is to adapt the menus for those who can't ingest lactose, and to the tranquillity of all, options are not lacking. This article is an example, in which you'll see 5 recipes pancakes without lactose to enjoy from breakfast to dinner.
5 RECIPES PANCAKES WITHOUT LACTOSE
1. PANCAKES LACTOSE-FREE SOY MILK
The soy milk is one of the good options for lactose, but remember that you must check the label of the product to make sure of the quality of the same.
– Ingredients –
1 cup of wheat flour
1 cup of soy milk
2 eggs
2 tablespoons canola oil
1 pinch of salt
– Mode of preparation –
Beat all the ingredients in a blender until you get a homogeneous mass.
Turn off the robot and let it rest for about 10 minutes.
In a nonstick pan, heated, and greased with oil, pour a small amount of dough to form a pancake. Let golden brown on both sides.
Repeat until the end of the dough and fill with what you like, sweet or salty.
2. PANCAKES WITHOUT LACTOSE AND WITHOUT GLUTEN
Using rice flour in the preparation of the pancakes without lactose, you will also have pancakes , gluten free, light and healthy.
– Ingredients –
1 cup rice flour
1 egg
1 cup of water
1 pinch of salt
1 tablespoon of oil
– Mode of preparation –
Beat all the ingredients in a blender, until you get a good dough homogeneous.
Heat a frying pan greased with oil, over low heat, place a little of the dough and spread to cover the entire bottom in a thin layer.
When the dough is no longer liquid and the edges loose, turn the dough to cook on the other side.
Remove the pancake from the pan and repeat the process until you finish the dough.
3. PANCAKES WITHOUT LACTOSE WITH WATER
The pancakes without lactose are perfectly tasty made with water, substitution of more simple and likely among all.
– Ingredients –
2 cups of water
2 eggs
2 cups of wheat flour
2 tablespoons of oil
1 pinch of salt
– Mode of preparation –
Mix the ingredients in a blender until the dough is homogeneous. Let it rest for 10 minutes.
In a non-stick pan, place a quantity of grease until it forms a thin disk in the frying pan. Let golden brown on both the sides of the dough. Repeat until end and follow up with what you want.
4. PANCAKES WITHOUT LACTOSE OF COURGETTES
To vary the simple recipe of pancakes without the lactose, add to the mass, courgettes and other ingredients that will leave prepared, the more nutritious and saciável.
– Ingredients –
2 courgettes medium
2 eggs
2 spoons (tea) salt
1 pinch of pepper
1 spoon (soup) of minced onion
1 cup flour of brown rice
½ Cup grain flour
½ Cup of rice milk or water
2 spoons (soup) of parsley and chives
Garlic-French taste
1 spoon (tea) baking chemical
– Mode of preparation –
Start by grating the courgettes coarsely and season with salt. Leave it to a belt loop networks to drain the water for about 15 minutes.
Last time, transfer the courgettes already drained to a bowl and add the eggs, the onion, the pepper and the other seasonings and mix.
Add the flour and stir well until obtain a homogeneous mass. Finally, incorporate the yeast chemical.
In a frying pan that has been greased, place portions of the dough and bring to a medium heat, turning at half time to bake on both sides.
5. PANCAKES WITHOUT LACTOSE WITH VEGETABLES AND MAYONNAISE SPICY
Will receive guests intolerant to lactose and want to surprise you with a recipe dedicated to them?Certainly this suggestion with vegetables and mayonnaise spicy the track will make success.
– Ingredients for the pancakes –
½ Cup of buckwheat
¼ Cup of water
1 teaspoon of sea salt
1 carrot, in small cubes
1 onion, sliced in julienne
¼ Cup of cabbage sliced thin
Flakes of dried fish smoked
– Ingredients for the mayonnaise-spicy –
4 egg yolks
2 tablespoons of mustard
1 clove of garlic small
Juice of ½ a lemon
1 pinch of salt
2 pinches of cayenne pepper
200 ml olive oil
– Mode of preparation of pancakes –
Mix well the ingredients of the dough (it should stick with the texture more liquid).
Add the vegetables and mix.
Heat a frying pan with 2 tablespoons of olive oil and spread 1 ladle of the dough.
Let fry for 2 minutes a side on high heat, turn and cook for 2 more minutes.
– Mode of preparation of mayonnaise-spicy –
Place the egg yolks in a blender and start beating at low speed. Add the olive oil gradually with the propeller of the blender to rotate.
When you start to get the consistency of mayonnaise, add the remaining ingredients and increase the speed. Serve with the pancakes.
Gallery
Pancake Day 2018: Five best pancake recipes for vegans and …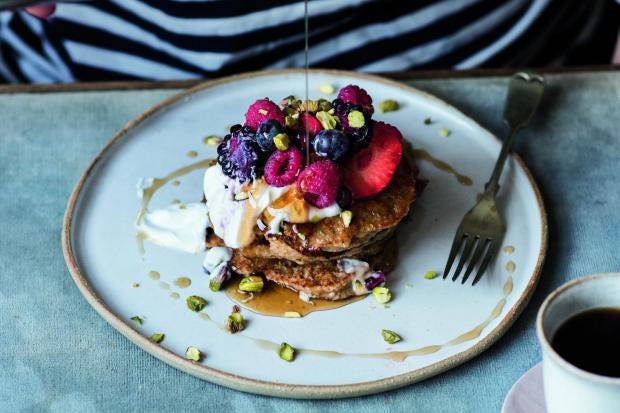 Source: www.independent.co.uk
Pancake Day
Source: www.bbcgoodfood.com
Healthy Tasty Vegan Pancakes Recipe 100 Calories …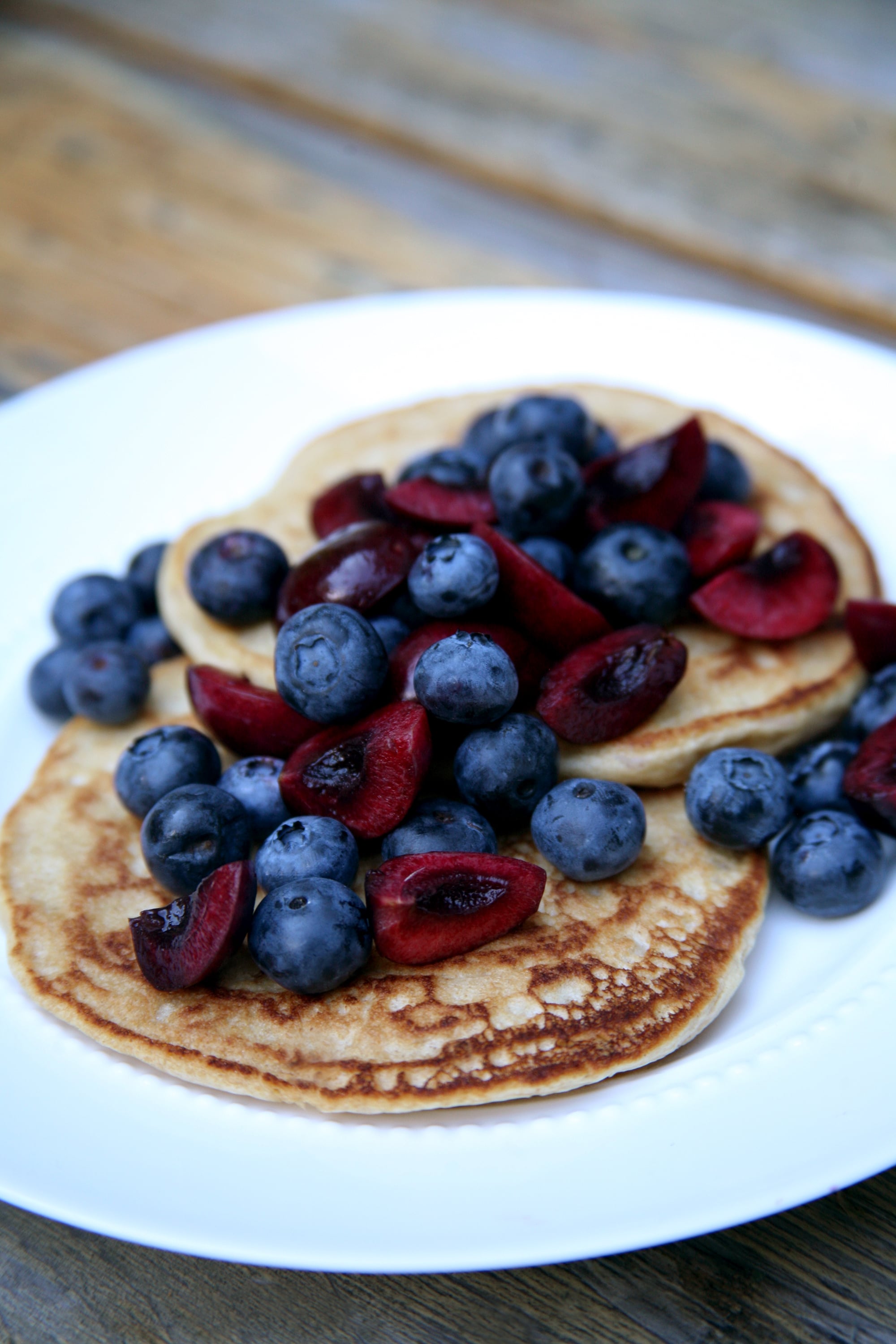 Source: www.popsugar.com.au
20 best calcium rich foods images on Pinterest
Source: www.pinterest.com
5 TOP PANCAKE DAY RECIPES
Source: www.vegetarianrecipesmag.com
Vegan Heartbreak Cake a.k.a. Eggplant Chocolate Torte …
Source: theeverydayveggie.com
2123 best One Pot Meals images on Pinterest
Source: www.pinterest.com
Alternative Pancake day recipes: vegan, gluten, dairy and …
Source: closeronline.co.uk
pancake recipe for 2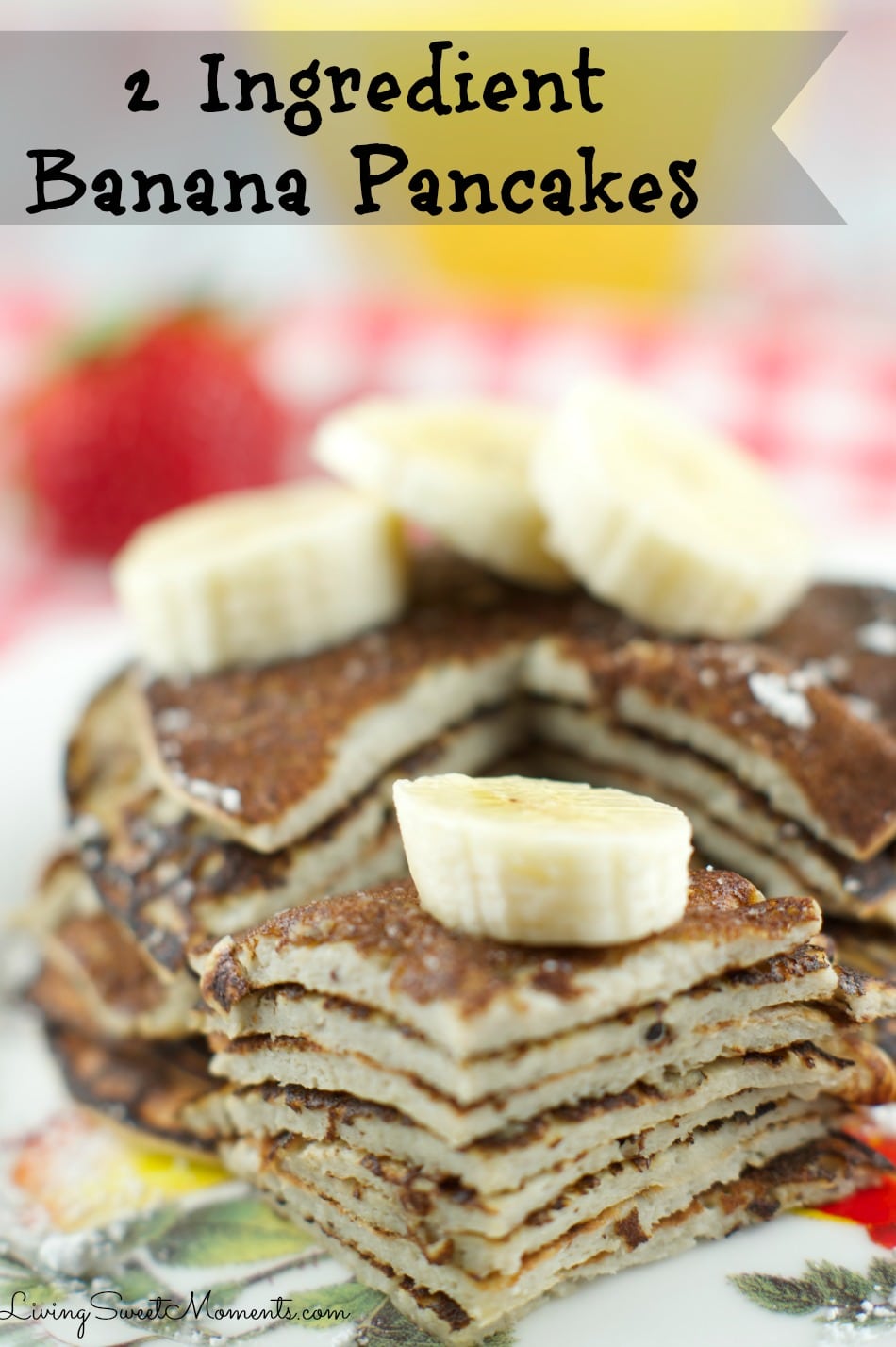 Source: yemekresimli.com
1260 best Healthy PANCAKE & WAFFLE Recipes images on …
Source: www.pinterest.com
German Chicken Stew with Pancakes
Source: recipes-plus.com